Here's a list of books related to 2CV's and other A-types that I own or that have my interest.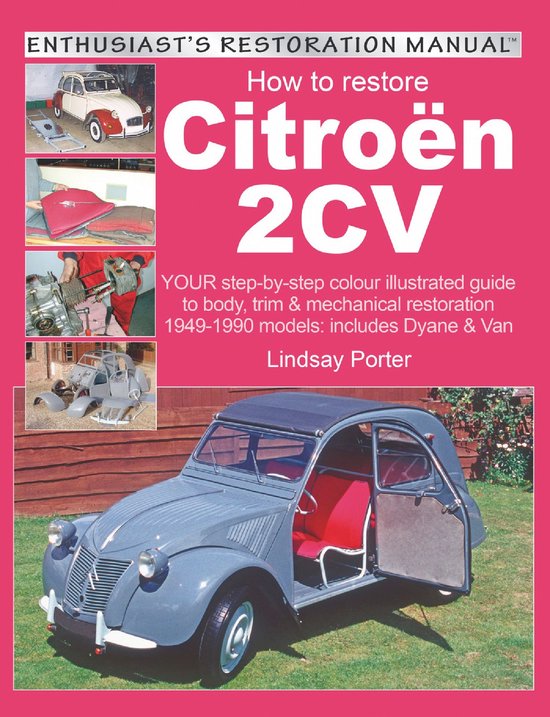 Enthusiast's Restoration Manual series – How to restore Citroen 2CV
Your Step-By-Step Illustrated GuideTo Body, Trim & Mechanical Restoration 1949-1990 Models: Includes Dyane & Van
Author: Lindsay Porter
ISBN: 978-1903706442
This Enthusiast's Restoration Guide is the definitive guide to restoring the Citroën 2CV and its close relatives the Dyane, Van, Ami 6 and Mehari. Aimed at the owner, this is a step-by-step, hands-on guide to every aspect of restoration, including body, trim, engine and gearbox, suspension and steering, brakes, electrical equipment, interior and sun roof, paintwork and brightwork. Also covered is guidance for routine maintenance, tools and equipment, and information about clubs, specialists and suppliers. Model years from 1949 to 1990 are covered. Over 1400 colour photos illustrate every stage of the process, with clear detailed instructions. No 2CV owner should be without this book!
---
Haynes Owners Workshop Manual – Citroën 2CV, Ami & Dyane 1967-1990
The original Haynes Repair Manual – Based on a complete stripdown and rebuild of a vehicle
Author: Haynes Publishing
ISBN: 978-0857336408
Every manual is written from hands-on experience gained from stripping down and rebuilding each vehicle in the Haynes Project Workshop. The practical step-by-step instructions and clear photos are easy to follow and provide information on maintenance, servicing, fault finding, the MoT, brakes, electrics and Haynes tips to make many tasks easier.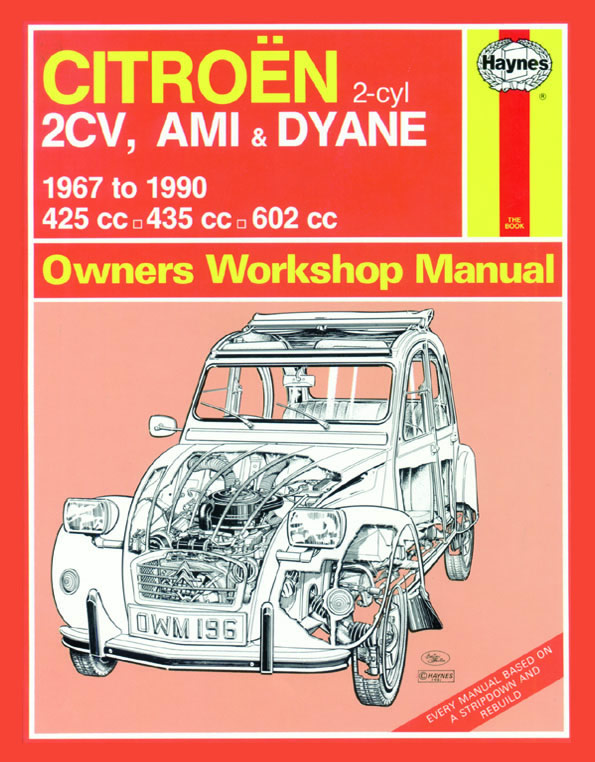 ---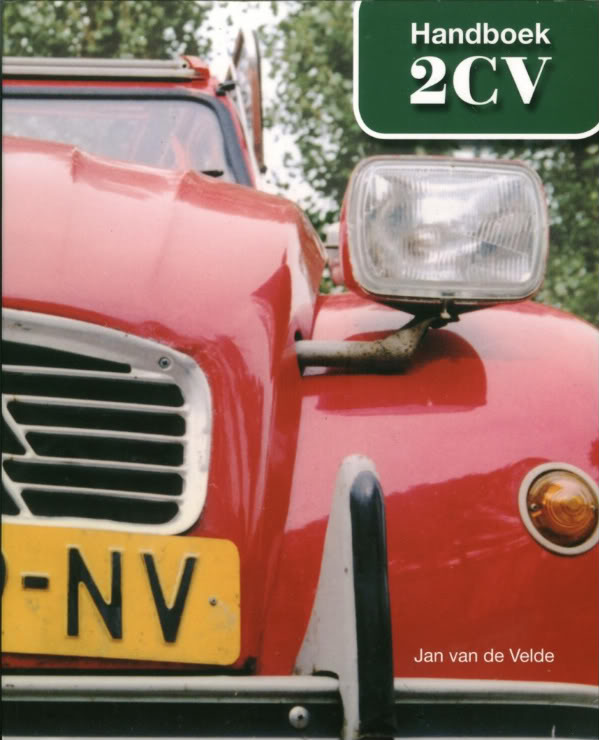 Handboek 2CV
voor de Eend, Besteleend, Ami-6, Dyane, Mehari, Ami-8, Acadiane & Kitcars
Author: Jan Van De Velde
ISBN: 978-9081732604
"Ik ben géén automonteur, maar kocht in 1967 een '61er Eend en wilde daaraan alles zelf doen. Ook met een nieuwere Eend bleef ik zelf sleutelen. Toen het gezin uitbreidde werd het een Ami-8 en op een bepaald moment moest ik gaan restaureren en reviseren om te kunnen blijven rijden.
Ik heb vanaf 1990 alle soorten cursussen gegeven bij het Eendeëi in R'dam en schreef 15 jaar geleden het Handboek Eendologie. Men wil nu meer doen dan alleen onderhoud en dus ligt hier een Handboek 2CV om zelf te reviseren en repareren, dit boek voorziet in die behoefte."